Topic starter
July 31, 2023 1:07 am
Added another Sedition to the stable. One I've been on the fence about for some time, but must say…I regret waiting as long as I did on this model. The SDC 711XRs BMF Conflict measures in at 7'11" and sports a MF taper, leaning slightly towards fast. Solid backbone and in hand, is very nicely balanced. Power/pre-water time characteristics point towards some Carolina and possibly light A-rig duties, etc. The fore grip is slender and build quality overall, is excellent. Clean, and uniquely executed as always with Sedition. It's gonna be a cool one to try out.
Also added an early Gen Tiemco Fenwick Golden Wing GWT 66C ML J. Some of you may know that I've been fishing the JDM Fenwick offerings for a good number of years. Are they the prettiest, most eclectic of JDM offerings?…not quite, but performance puts them easily in the upper echelon and the deep burgundy marbled paint on their own seat is stunning. I own everything from Super Technas down to the Golden Wings, but when I say "down to", keep in mind the super Technas retail at 91-92k JPY and the GWs come in at around 50k, so they are far from entry level and fish/perform incredible well for what is considered a "mid-range" model. Not to mention, they use some of the best cork in the game…very little filler compared to so many other manufacturers that charge as much and much more for their rods. One of the most overlooked brands on the JDM market, IMO.
 Thanks for looking.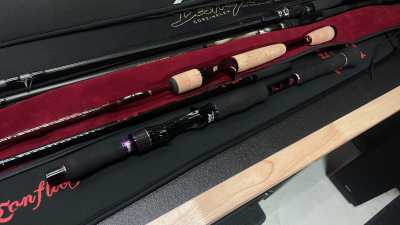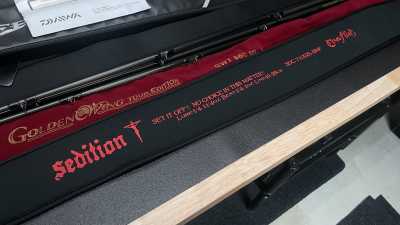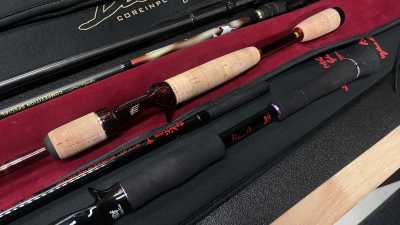 Topic starter
July 31, 2023 10:54 am
@blitzdr Tiemco runs it's own program/production with licensing from Fenwick for the name. They import some things, and produce many others. The rods in particular, are very different from USDM offerings…so, no. They are not a part of Pure Fishing and pretty diverse as a company with many years under their belt. Couple of links for anyone interested in what they do. 
https://www.tiemco.co.jp/company/history.php
ABU (JDM)…yes…Pure Fishing. 
Blanks, although China-made…are easily some of the nicest I've used coming from there. Speaks volumes about quality control. 
Topic starter
August 1, 2023 11:27 am