Topic starter
October 26, 2023 11:28 am
A rod I've owned for 5+ years finally gets some much-needed water time. 😅🤷🏻‍♂️
Vagabond Action Rod.
I fell in love with the Neo classic styling when I first discovered them 6+ years ago. After going back and forth on committing, some research and conversations with a couple of peeps in Japan tipped the scales an I had to grab one (used).
Of course, I picked up their version of a jig rod, the "Power Jig Special" that sports a model number that rivals those of Designo…😅…
A/CPSP 280 XX 6106
In hand, it's meaty/stout and, as you can probably guess from looking at it…the trigger, not so comfy but it grows on you and the fore nut is aluminum which means it can get lightly scuffed up. Larger guides and a thick-walled blank make for a physically heavier stick than all these featherweights being made today, but despite those things, it is actually very sensitive and yields outstanding power on hook-sets, regardless of its medium-fast taper (Much like the Steez Racing Design 7011 HRB). The taper also helps it load up very nicely, even with the lighter end of the rods' ratings. Oh….did I mention it's Made In Japan?…well, it is and the quality speaks for itself. 
I've tossed a DRT Fink on a rock crawler jig head, a 1/2 oz Jig/Trailer, and pitched T-rigged plastics around moderate to heavy cover with it, all with great success. This rod has earned a spot in the permanent roster and has REALLY grown on me for both its uniqueness and performances.
It's mated up with a fully tuned/modded 100XR Monoblock that's had the gears swapped to 7.2:1 brass…sports a tuned 1010 spool, MB CCC, FX68 handle and OG corks. This reel balances out the rod almost perfectly and the whole package just comes together beautifully in my eyes. (A lighter reel would definitely make for a slightly tip-heavy combo)

That said…It's been a lot of fun to fish with this past year…looking forward to many more with it.
Definitely a rod/brand you don't see too often. They did REAL good with these builds, IMO.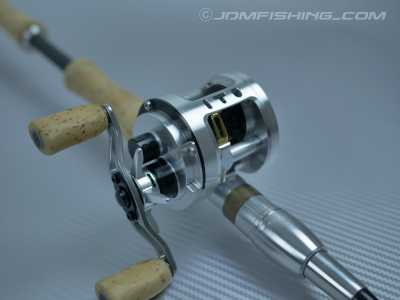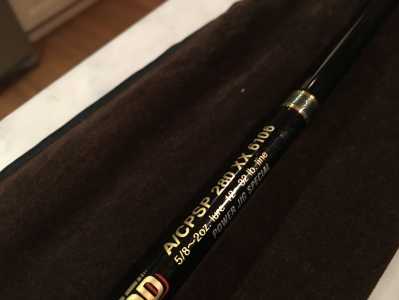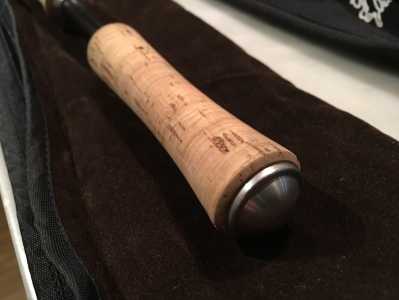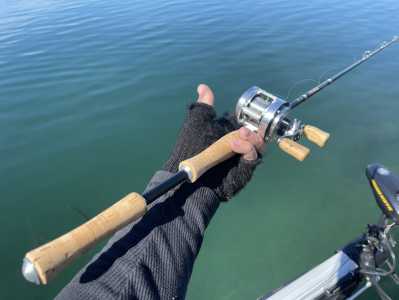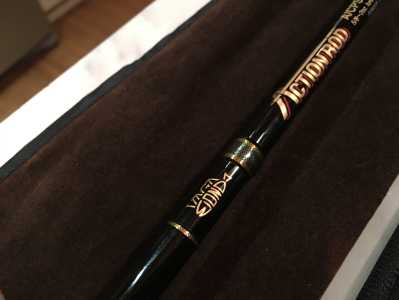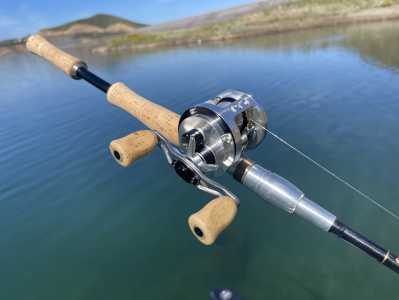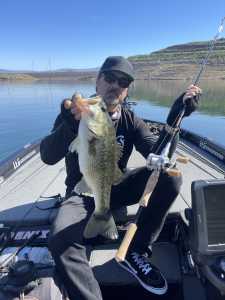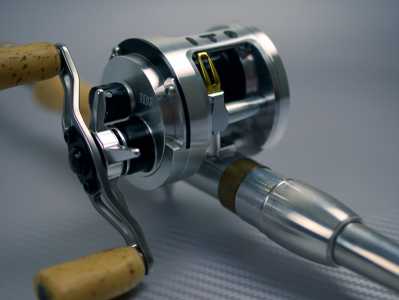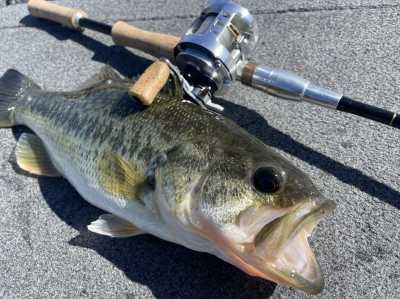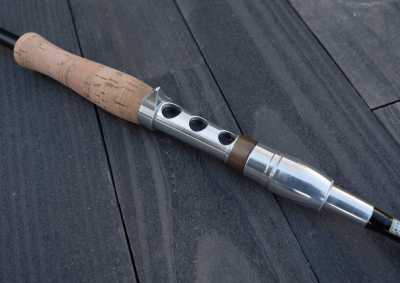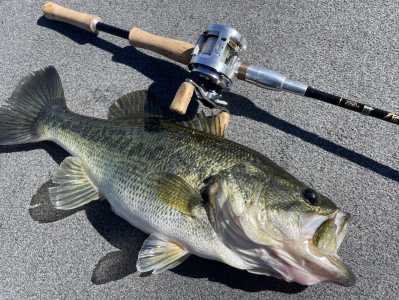 That is a beauty. I thought I had ran across every MIJ rod in the last 10 years, but this is a new one to me. Reminicent of a Brightliver handle done up big bass style. 
October 31, 2023 10:42 pm
Beautiful rod. I love the simple yet bold statement of the rod.