Topic starter
December 19, 2022 6:25 pm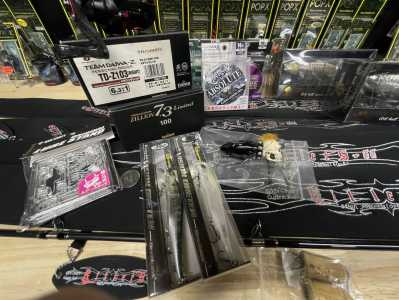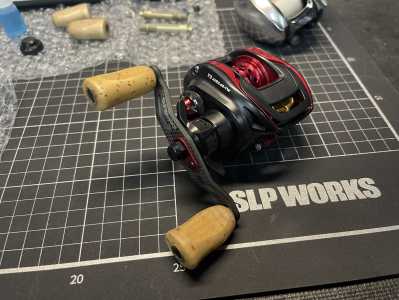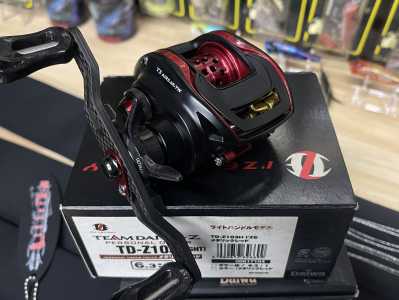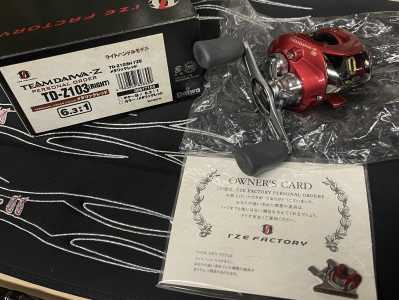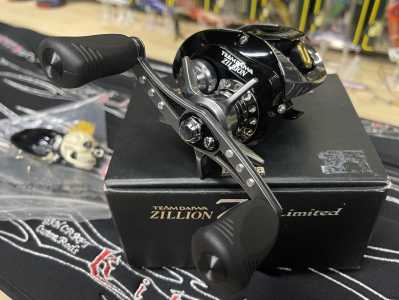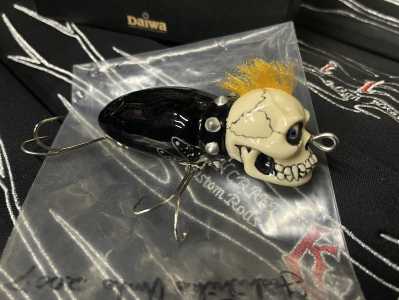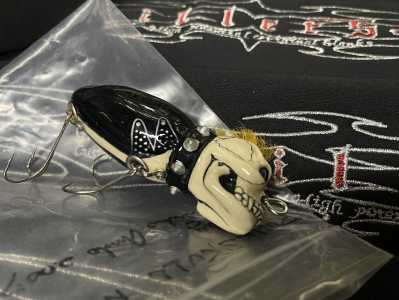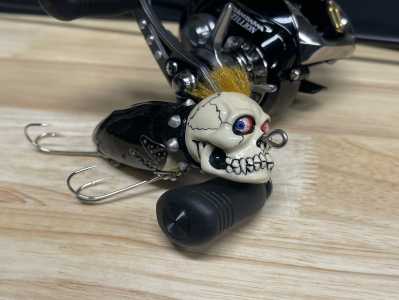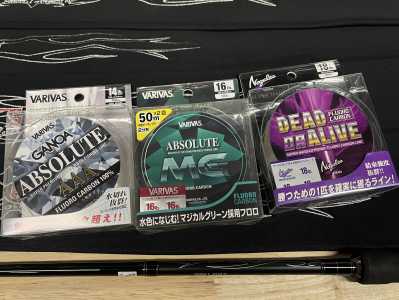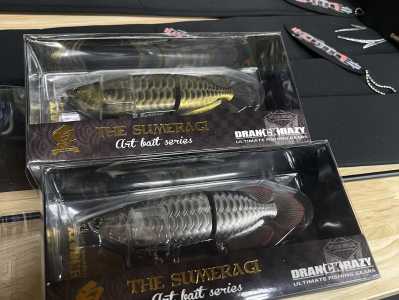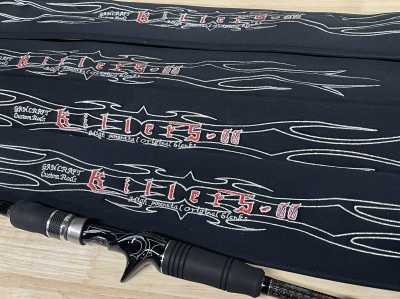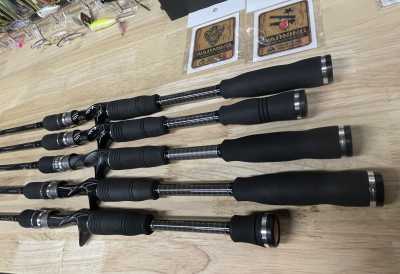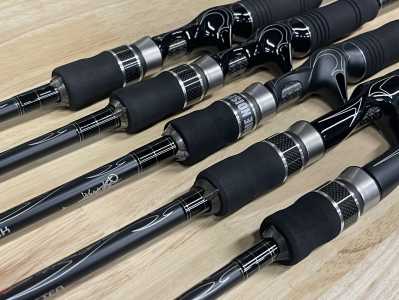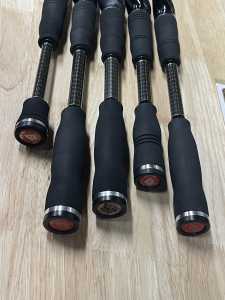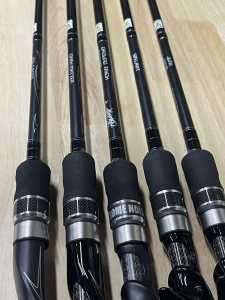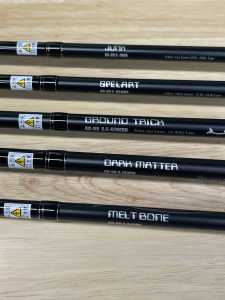 ---
Life has been full these days. So much stuff going on, coming in, and new gear being added to the site…crazy how little time I have. Here's one of the piles waiting to be posted. I'll try and catch up.
T3 Air 8.6 like new, buttery smooth, off brand stout 100mm CF handle…yeah…that spool. After some mods, It'll pair nicely with a certain DG7 blank/build…included a pic after some changes to it. A bargain at the 108.00 I paid for it. 
BNIB Metallic Red PO w/everything. A spare I might have to heavily mod or possibly give a new home…we shall see.
BNIB PRISTINE New Old Stock Zilly Ltd….not mark or swirl on her.
Beautiful 2007 Ando Punkskull…a true gem. Original signed bag and sticker came with it. #074 💀❤️ 
GC lure stands, DrancKrazy Sumeragi(s), MB XPod jr. Yellow Dragons, 3 different Varivas Flouros I need to try out, some OG corks, and other various lures. 
Rods:
Revisiting some Gan Craft Sticks…
All are in excellent condition with a couple not seeing much if any use at all:
JUNK…7' Spinnerbaits and probably some lighter swimmers. Very unique spacing on its dual taper, balance is pretty damn good…I'm diggin it.
SPELART…Close range pitching stick, faster taper, nice tip section, light, balance is good. T-rigs/Jigs calling out to me for this one.
MELTBONE…GC's BFS stick 1/16-3/8, soft tip section that shuts down about 1/3 of the way into the blank. Open hook plastics and finesse moving baits written all over it, IMO.
DARK MATTER…7'6" of versatility. Not as tip-heavy as some other rods in this class/family. I can tell I'll spend a lot of time trying different things with this one.
GROUND TRICK…close to mid range swimmers and even feels like some pitching/punching might be in order. Unique stick…we'll see what it can do.
I'll say I'm happier than expected with the variety of tapers and balance of these models in hand. Much different from my past experiences with the Dead Swords/others I've owned. I've shied away from the GC stuff based on initial impressions some years ago, but I know better. You can't judge a whole lineup/series of rods on one or even two "meh" experiences. There's almost always at least one in the group that really stands out, so I've inevitably circled back around to these. Hoping one, some or all prove themselves on the water and line up with my expectations/style of fishing.
Thanks for looking gents.