Homemade display for the MB White Python
Topic starter
November 30, 2021 2:53 pm
Made from scratch to display the Brand New White Python in my collection (1 of 3 I own). Some MDF/Wood, flat black paint and some spray-on bed liner for a touch of texture. Added some felt along the edges of wood that cradles the blank and handle for some gentle caressing of the two pieces. Also added a small piece of dowel to the front/center, to display the aluminum badge that usually gets adhered within the blank contact area of the reel seat. Badge is still brand new with the double sided unused. I used a small piece of scrapbooking double-sided tape to attach it to the dowel.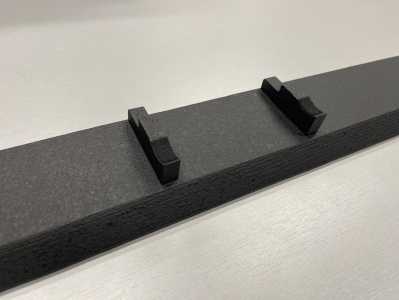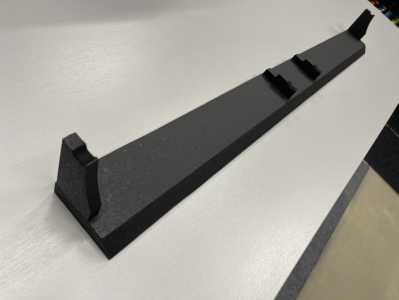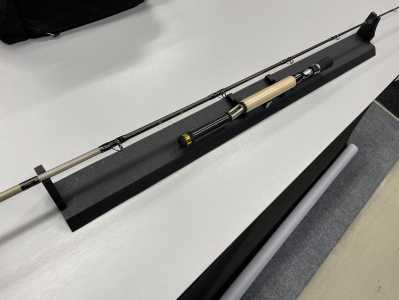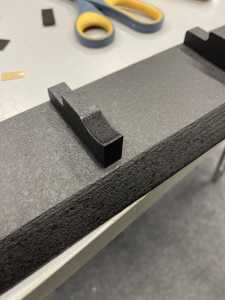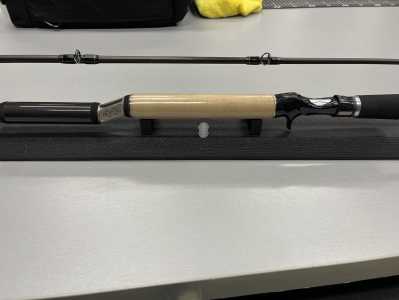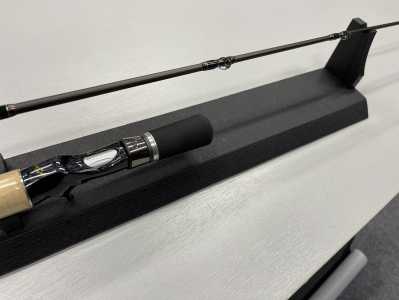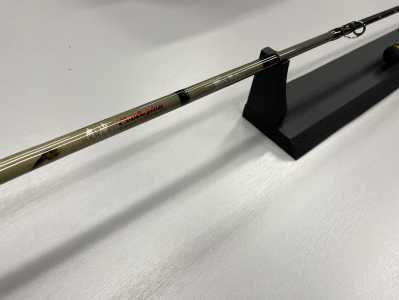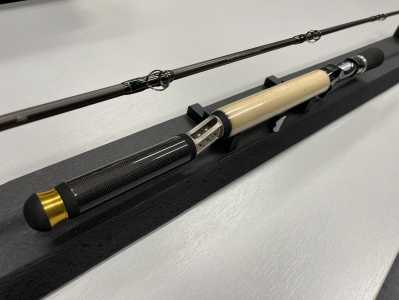 December 5, 2021 12:49 pm
December 18, 2021 8:53 pm
Amazing demonstration of skill and vision. 
Topic starter
December 19, 2021 1:01 am
Amazing demonstration of skill and vision. 
Thank you, bud. 🙏🏼🤙🏼