Topic starter
September 11, 2022 9:47 am
Got these in months ago. But finally put them together to take some pictures before they were put to use. I haven't put in as much time this year as I would have liked due to work and other things that have come up.
So these are their pretty mugs before they get paint chips and hook rash. Something about that clear green flash that I just love. Zoom disco green and Megabass Crystal Shad are some other of my staples.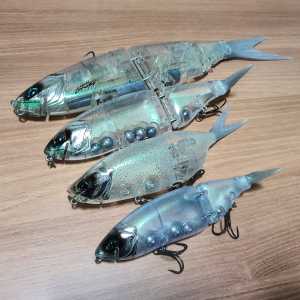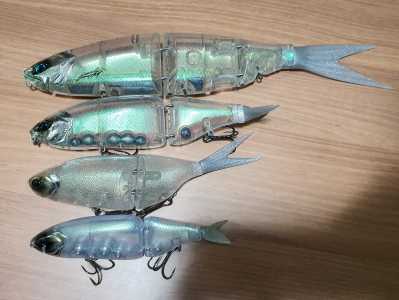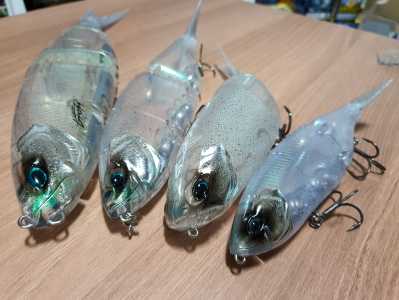 As you can see the original TK crystal flash is a bit different in color. Or it's been just enjoying a lot of sun when I have been out with it. 
Also, after these pictures were taken I added weight tape, flash stickers on top and soft bumpers to the ghost. They are almost never fished stock. Only the joker is fished stock most of the time. These are collector items that will be fished. It's just a color I like and have confidence in.
I also collected the rest of the DRT Red Light color that I was looking for, as well. But that'll be for another day when I feel like getting those out of their boxes for some pictures. 
RIP to the Queen of England.
RIP to the brave men and women of 9/11. We will never forget. 
Respect to all you real people our there grinding and giving it all you got. Keep going!
Peace and keep fishing!
September 12, 2022 1:36 am
Sexy as all get out. Outstanding, bud. Always enjoy your posts. That color/similar shades has put countless fish in the boat, including my PB which was caught on just a more opaque version of this/crystal shad. Big confidence color for me as well. Can't wait to see some fish stuck on these. Get out there, brother. 🤙🏼👊🏼💥
Topic starter
September 17, 2022 6:02 pm
@rise Thank you brother! It's an inspiring color. I hope I get out there soon so that I can put them to use before ice on haha.