Topic starter
April 3, 2023 5:23 am
Dear TacklePorn Fellows,
I am looking for a Deps Huge Custom rod for swimbaits, I had the opportunity to purchase the H3S-73RF and I have to admit that it is a spectacular rod and ideal when used from a kayak, however, I would like to accompany it with another as an alternative As far as I understand, they all behave the same and please correct me if I'm wrong, so I would like those who have them or have had some experience with these rods to recommend me the ideal model, since there is little information about it, the models to evaluate are as follows.
-H2S-75RF
-H3S-76RF
-H3S-81RF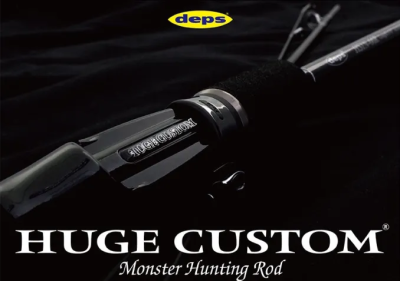 Thank you very much in advance.
I've had the H3S-81RF in hand, as I picked one up for a friend and it did feel quite impressive, but that's all I can offer as far as experience goes. I'm very happy with the big bait rods in my active rotation and honestly haven't branched out much as a result, which is very much "not like me"…lol. If/when I do, I'll circle back to the H3S-81RF.  

If the rod ratings vary between the 3 models and lengths are different (not looking at them RN), I'd assume performance/taper will also vary a bit. The good thing is that Deps has been doing this for a minute, therefore I'd trust their builds to be dialed in for most big bait apps relative to the situation. In other words, I can't see you being severely disappointed. Buy and try…it's the tackle porn way…🤙🏼
Topic starter
April 8, 2023 3:49 am
@rise, I bet the candidates 76 for versatility and 81 for cast length, so I'll try to have both, for now I found H3S-76RF, but this one comes without the bag, and although it is not a quality bag, for me it is necessary for your storage, any 76 bag out there?