Megabass Lin 10 questions
All other JDM and enthusiast-level reels
Topic starter
March 18, 2023 3:16 pm
Dear friends of TacklePorn,
I've been going through the JDMFishing page for information on the different Lin 10 models, I'm especially interested in the 25th unit. Anniversary, so I got down to business and started looking for it.
https://jdmfishing.com/vault/lin-10-25th/
After several days of searching, I found a unit, this one had the front printing in Japanese, itö lever and red clutch, however it did not have the printing of the 25th. Anniversary on the side cover, so I have doubts about it, I would like someone who knows about this model to shed some light, thanks!
Here are some photos of both versions where you can see the differences, both in the body and in the box.
LIN 10L BAIT?, Does anyone know the exact name of this model?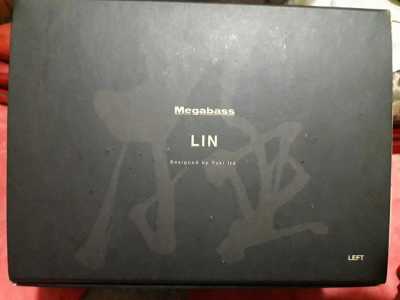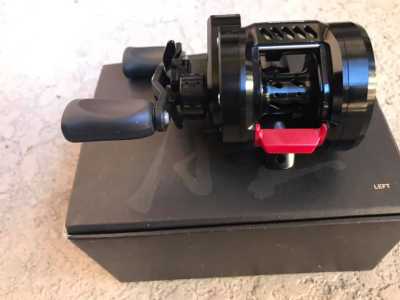 GENUINE 25TH. ANNIVERSARY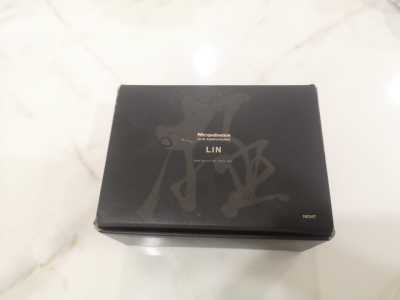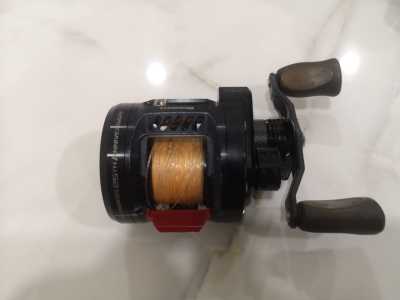 Thanking you as always for your collabotation.
Best regards!
I have one one of these exactly as pictured. When I got it, I did similar research asking similar questions and wasn't able to get answers about why the 25th anniversary writing wasn't on the reel.
But the reel is simply awesome. I also have a Lin Black Jungle and they are basically the same reel with slightly different aesthetics. I also had it serviced by Ian and he didn't see any issues with it being a knock off.
Would be pretty hard to create such an amazing copy of such an amazing reel. My best guess is that Mehabass released later versions of the reel without the writing on it. May be less "limited" but no less awesome. It's just my guess though, would be great to have the answer from someone who knows.
Thank you and good luck!
Topic starter
March 19, 2023 11:26 am
@saoulons thank you very much for your comment,
I have continued to investigate this, and I have been able to find out that the model screen printed on the side was limited to 200 units, so it is very likely that Megabass continued to produce this model for Europe and Southeast Asia without screen printing on the side, but these are just my assumptions after several readings in different places.
In any case, the Megabass Lin 10 models are simply spectacular, i am lucky to keep an ORIGIN that I managed to buy new when they were still on the market, and I love it, now I would like to buy another one in black, I don't care if it is 25th. Anniversary or Black Jungle.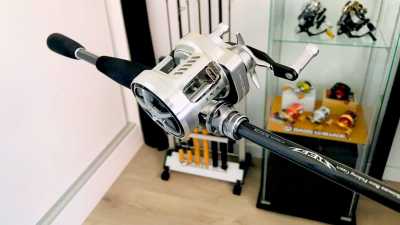 Let's wait for more comments to see if we can clarify this, it would be of great help.

Ahhhh, yes… Origin, and I'm sure it's righty counterpart Mars, are the models to have. That lower gear set is what separates them. Not as universally ideal, but for deep resistance cranks it's the one I grab. I have 3 LIN, one Origin among them, and I guard it like a newborn. All LIN are spectacular. I'd do backflips if Megabass doped the newer Ryoga variants like this, specifically 1520 which I see as a niche special. But I'm not holding my breath. Anymore. I did a fairly in-depth shootout with the new 1520 vs OG's 1016/2020 immediately after release and what I found was the 1520 needs spool bearings to free it up. And that's about it, a butter user in hand, and I get the Magseal concept, but not at the spool. In my opinion. Anyway, LIN variants, the definition of trick, anyone who does not own one should. These reels will reach iconic status before long.
Topic starter
March 20, 2023 3:10 am
This is the official information handled by Plus-Fishing, official distributor of Megabass in Europe.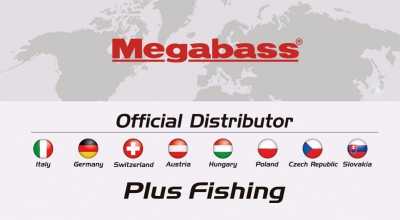 * LIN 10 L (BAIT) - a special model of the 25 anniversary of Megabass; high power reel, technology handcrafted masterpiece.
https://store.plus-fishing.com/en/product/lin-bait-10l-detail
Awesome, thank you for the info. FWIW, the number on my Lin 10 is 00305 and the number on the reel from the link you sent is 00377. I am behind the hypothesis of later production not having the 25th anniversary markings.
Tackle Tour had the same hypothesis that, when it was released, only 200 were made (was just a guess on their part); the number of the reel they tested was 00119. The top number on the reel, which I assume to be the model number (?), is the same on mine vs. the one on Tackle Tour (88880049):
http://www.tackletour.com/reviewmegabasslin10.html
It is starting to come together...
Dont quote me on this but I read somewhere (forgot where) that there is a slight aesthetic difference between the left-handed and right-handed models
September 18, 2023 9:15 pm
@keeping-it-reel apologies on delay, just realized this deserved a response. Yes, you are correct. Why, I have no idea. Nor do I believe Megabass had reason, other than just because... Which is reason enough