OG rebuilt Shimano Bantam 10SG Mag
Topic starter
December 3, 2021 11:31 am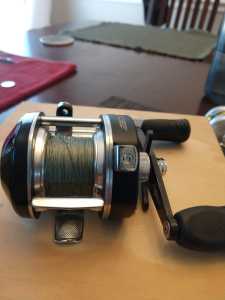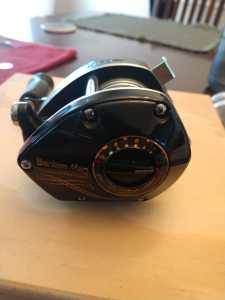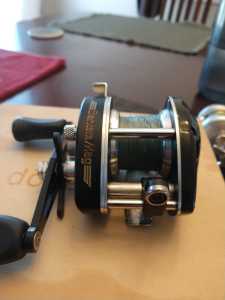 Shimano Bantam 10SG Mag rebuilt internally and upgraded with a taller levelwind guide.  Side mag plate has been refurbished, brass bushings upgraded to SS ball bearings and drag upgraded to Carbontex.  A Daiwa Spec'd ZPI straight carbon handle and Zillion Type R knobs finish off the reel for a bit of bling.
Topic starter
December 3, 2021 2:29 pm
This was my stocker trout reel for the last couple of years with 6lb Izorline XXX and 1/2 oz Kastmasters...it perform well enough, but not as well as a stock Daiwa HT1000 from about the same era.  
Neither reel were as easy and efficient to use as Alphas SV or TDZ with BFS spool, or even stock Pixy or Alde.  Once I started using 3/8 and under Kastmasters, these old reels, even with lower mag settings, did not cast as freely or as far.
They sure are enjoyable and nostalgic on the water, and stocker trout on classic BCs is a fun experience.