Limited Backlash X Studio Composite RCSC EX96
Topic starter
April 1, 2023 5:58 pm
Gonna let one of my spares go…
Posting in other groups but a bit cheaper for you guys.
Extremely limited production Backlash x Studio Composite RC-SC EX96 full carbon fiber handle assembly. 96mm long and 5mm thick of bulletproof handle quality that's truly unmatched, guys. I still say these easily outperform the Varials. Features the R25L carbon knobs with laser engraved caps, these assemblies are incredibly strong, lightweight and balanced. Includes everything needed for both Daiwa/ABU and Shimano fitment, with LH and RH handle nuts for both. If you need a Studio Composite Handle Bolt for Daiwa applications, I've got those too (for an additional cost, or I can swap for the included handle nuts).
225.00 Shipped in Con US. PP F&F or add fees, please. 🙏🏼
Will ship out of the country at actual shipping costs (TBD).
Thanks for looking, gents.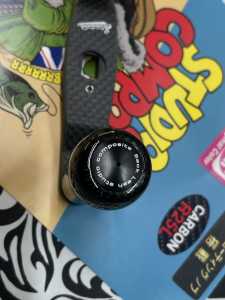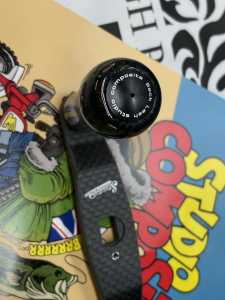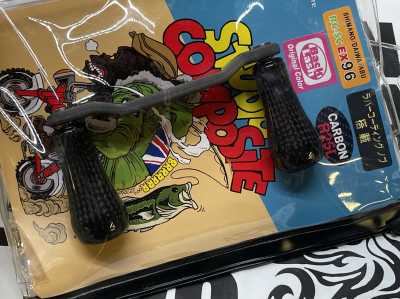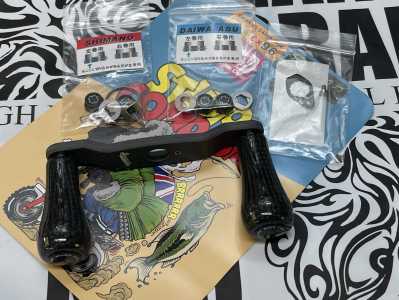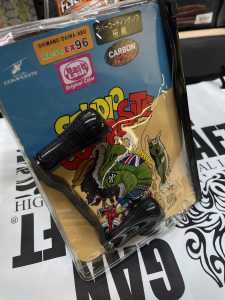 This is a gem of a handle and very hard to come by.  I've got one suited up on a Antares AR and SC Paradox. 25L knob length fits well on a normal size reel and is especially rare. 27 and 29 are bit much for me, but I'm not throwing the big baits. 
Good luck with the sale. 
Topic starter
April 2, 2023 12:53 pm
Topic starter
April 4, 2023 11:10 am