Topic starter
March 15, 2023 6:11 am
Ran across this beauty (eye of the beholder) on YJP last night. A Sakura Abu 2500 by Simon Shimomura. Very interested to see what the final price will be. Funny thing is, I had a wild thought a couple of months ago, to pick up a special edition cherry blossom handle that Livre made a couple of years ago, pair it with a Conquest BFS and get a Sakura trout rod custom made. At the end of the day, I am not patient enough for all that. 
https://buyee.jp/item/yahoo/auction/n1084759487?conversionType=search_suggest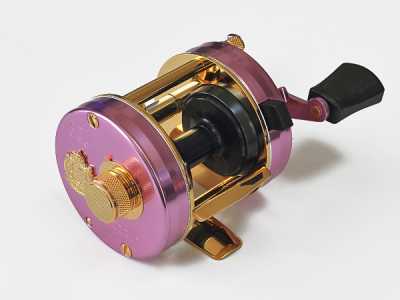 WOW that's definitely a Prince and Purple Rain worthy edition reel.
They are stunning. I'm with you on that and curious myself. Honestly won't be surprised, no matter how high the price. Market is out of control. 
I have faith in you…do it. Build that combo. 
I'm fortunate in that own a few sets of his side plates…they are beautiful. . 
Good buddy I fish with (another member on here) has a long-running relationship/friendship with Simon and has actually been helping him find a new anodizer to run more sets. 
My 45, 5500 and my 2500. Simon's blasted purple and bright-dipped are among my favorites in my overall collection. Looking into a black/gold 1500 build. Hopefully sometime soon.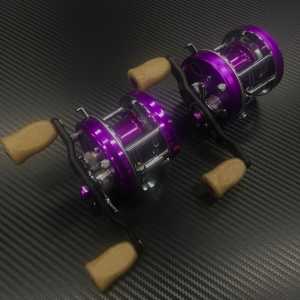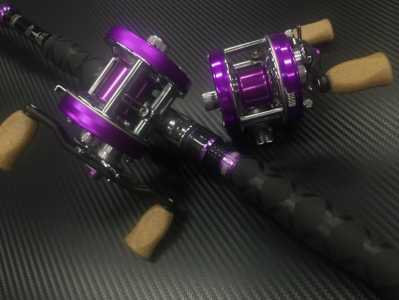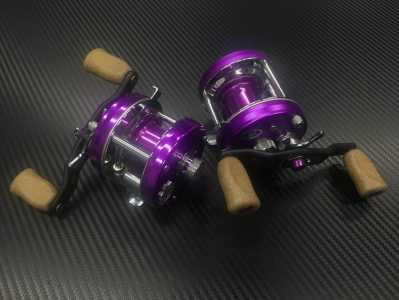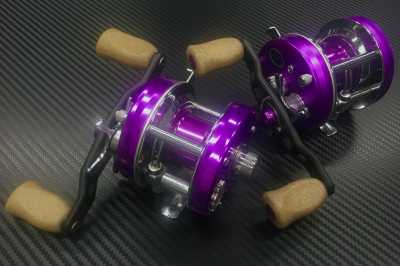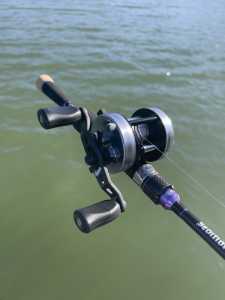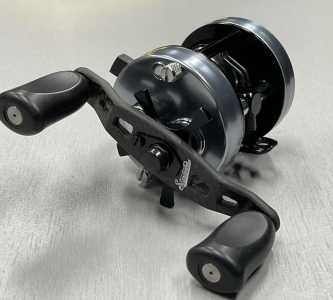 @aquaftm those are avail spools that were made in very limited quantities…offered in purple/other colors. Mag brake conversion on the 4500 and the 2500 which personally, I love. That 2500 is an absolutely amazing casting machine. Easily in the top 3 out of ALL my reels. That's with a 2540R spool and 4 mags (2x 4mm and 2x3.5mm).
Here's a few you might enjoy 
Topic starter
March 19, 2023 5:10 am
I'm sure that reel will go for upwards of $3000
You are like Nostradamus..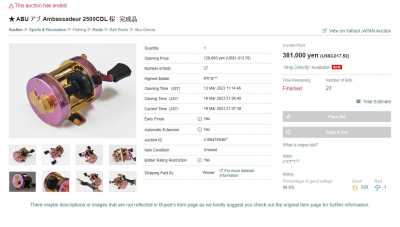 https://buyee.jp/item/yahoo/auction/n1084759487?conversionType=search_suggest
I'm sure that reel will go for upwards of $3000

You are like Nostradamus..

 

https://buyee.jp/item/yahoo/auction/n1084759487?conversionType=search_suggest

 

 
Hes definitely old enough to be…😅