Alphas Air 7.2L Tune Mods
Topic starter
July 1, 2023 4:48 am
Hello....just a couple shots of my recent ongoing tune mods to a Daiwa Alphas Air 7.2L reel.
The first photo is the stock out of the box reel. The second photo shows a few changes including 90mm carbon fiber handle, new knobs with bearings, and SS Air spool.
I was able to snag a used SS Air reel from over sees for cheap money with the intention of using just the spool. It's a right handed reel that I won't use but it still has good parts on it. Anyone looking for some of these let me know.  
See ya!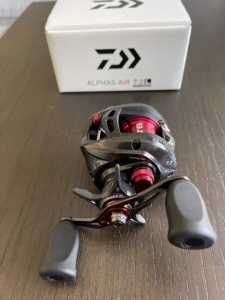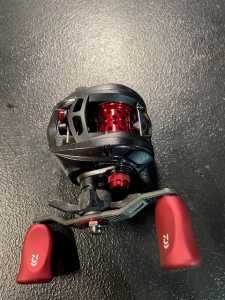 Whatcha lookin to get for the righty?…shoot me a PM