Zenaq Spirado Blackart Rods
Topic starter
September 6, 2022 9:32 am
Dear fellow TacklePorn, I am considering the purchase of a pair of Zenaq rods, but the lack of information and popularity of the brand where I live, creates many insecurities, since I would have to make a large outlay, does any colleague have or have used these rods?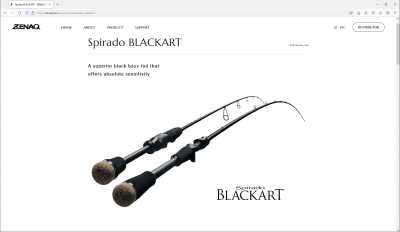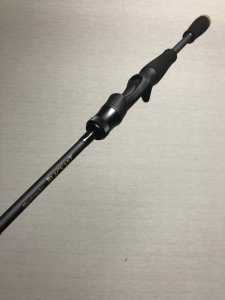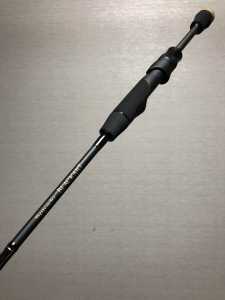 September 6, 2022 1:03 pm
Wish I could offer input, but own none, and have come across very limited user feedback thus far. But what I have heard was promising. And, all things considered, how bad could it be? In my experience, most quality builds perform well at something. Provided you don't have a highly specific use in mind, you'll probably find yourself happy. Good luck.
September 8, 2022 11:22 pm
Topic starter
September 9, 2022 12:20 am
@rise, @one-love, Thanks for comment, I already ordered two of them, B3.5-68 Bottom Sensor and S2-68 Dragger, I had some doubts that I would have liked to clarify before ordering but well, I hope everything fits well. I think I have no doubts about its operation, I saw thousands of videos before deciding, however, there is a detail that has me in suspense, and it is the finish of the reel seat, seeing it matte, I think it comes with a type of rubberized paint, like my old Jackall Poison Heritage or Major Craft Volkey, which ended up becoming a sticky sensation, I hope this is not the case, could you advance me this @rise?, thanks in advance.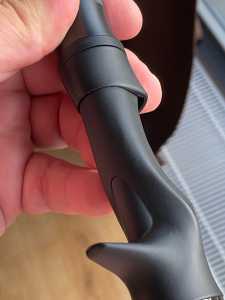 September 10, 2022 7:52 am
@onesbug I second @rise. These rods are very well made and I find them to be a pleasure to fish. I know what you mean about the rubberized reel seats. I also dislike this. This has happened to some of my old Phase 2 and 3 megabass rods and occurs on the Designo Leben slangs. I have the same models mentioned by Rise above and they do not feel this way. It's a hard, smooth plastic type feeling and the hood is smooth aluminum. It has not turned sticky at all so far and I've put at least one model through some heavy lifting. The rods fish fairly true to their ratings and I find superb fit and finish. I'm planning on taking an even deeper dive into the lineup. I do not think you will be disappointed. 
Some pics of my zenaqs below, plus a good one from today. That one came on the evergreen dire wolf wild 7, however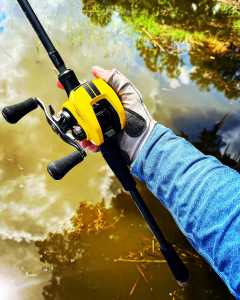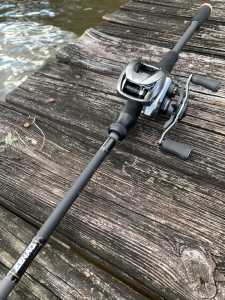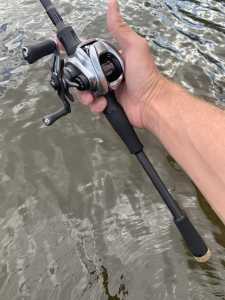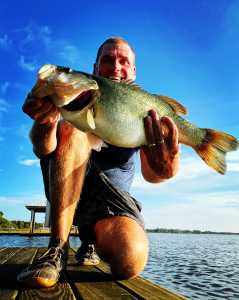 September 10, 2022 3:32 pm
@onesbug as @polkfish stated…it's a matte/stock Fuji PTS finish on that seat. No paint, no coating, no worries.
The Bottom Sensor has quite a bit of power despite its "3.5" rating that many would associate with a Megabass power rating. No the case. Med+ power. Nice, truly fast taper, with a very solid amount of backbone. I'd actually recommend 12lb test and up on it if fishing at close range, as I've snapped off a couple of the hookset in closer quarters on 10lb test. If fishing longer casts/deeper water, you'll be fine at the low end of the line ratings. I don't own the dragger, so I can't comment on it.
I will say…The B79PE is a blast for flipping/punching, and it's replaced two other rods for these duties.
The B5 74 has been outstanding for big bait duties, both on top and down low.
Clean, simple, sleek, no frills builds - quality blanks, great variety in his offerings, lots to like for the money.
Enjoy em!  🤙🏼
Topic starter
September 10, 2022 4:18 pm
@rise @polkfish1 Excellent news guys, it will allow me to breathe easy, I had my doubts as I did not know the product, these rods are not common in Spain, in fact, I had to go to a French forum to request some information where they are really appreciated, I have also verified that in Japan are very coveted so I took the plunge and placed the order.
I have made an important commitment to the brand, if these two rods that I have ordered meet my expectations, I will undoubtedly expand the fleet, I like their sober appearance and with fair details, they have an incredible minimalist appearance, and if they complement with a good performance , I think they are the ideal rods for, I will stay connected in this thread for new news!!, thank you very much colleagues.
Topic starter
September 14, 2022 3:01 am
Dear @rise, my 2 Zenaq rods arrived, I have to admit that I am very pleasantly surprised with the action and construction of the rod, the set is simply impressive, this is my definitive style and it makes my old school reels stand out and They look better, I can only say "wow", without having to try them I think I will go for my third axis B4.5-72 Biwa Spec soon, I hope to be able to try them soon to share my experiences.