Gekkabijin and Yellow Magic in action
Topic starter
August 23, 2023 3:16 pm
It's been extremely hot here the last couple of weeks and the water is low in the Stones right now...gotta place baits precisely and move them quick in any current/rapids you can find in order to get a reaction.
This feisty 13.5" smallie launched several times out of the skinny water and put up a fun fight.  Rod is a Tiemco Golden Wing 6'10" LP+J, 8lb Sunline Xplasma Asegai + 8lb CXX leader + 1/4 oz Yellow Magic popper in Tennessee shad.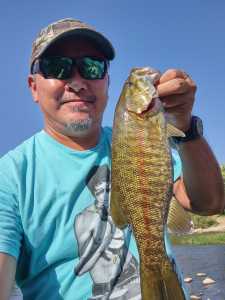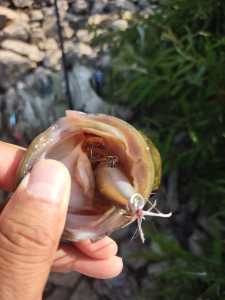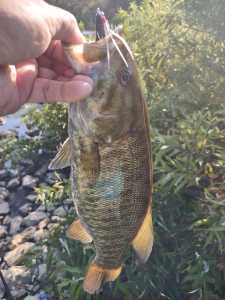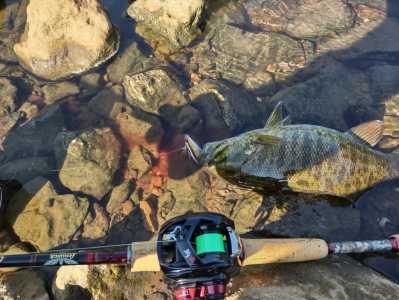 Topic starter
August 27, 2023 6:46 am
It's a stock Daiwa Gekkabijin LH.
Smallies are a blast whether I'm catching them at ice out in open pockets between frozen water with a metal blade baits, or on a fast moving bait in really hot weather.
Trust me you, when the water is higher and moving faster with more oxygen, these smallies are even more aggressive...also, water this skinny and warm (lacking O2) also usually won't house/draw larger smallies either.